First of its kind unit launched to promote heart education in rural North Wales
This Saturday (17 July), Betsi Cadwaladr University Health Board (BCUHB) will be launching a brand new Mobile Cardiology Unit at Llyn Brenig.
The first of its kind in Wales, the trailer will be used to promote heart education in rural areas and give CPR training in community settings, such as shopping centres, visitor hotspots and schools.
It will also be used to carry out offsite examinations such as an electrocardiogram (ECG) test, that can be used to check your heart's rhythm and electrical activity, to help with the diagnosis of irregular heartbeat and prevent strokes and other related complications.
The fully-accessible trailer has been funded through 'Cadwch Curiadau/Keep the Beats', a dedicated fund within Awyr Las, North Wales NHS Charity to deliver defibrillators, training and education in communities across North Wales.
It is part of a wider project between the Health Board, the Welsh Ambulance Services NHS Trust and the cardiac charity Sudden arrhythmic death syndrome (SADS) UK which has led to over 500 community defibrillators being installed and maintained in the region since 2018.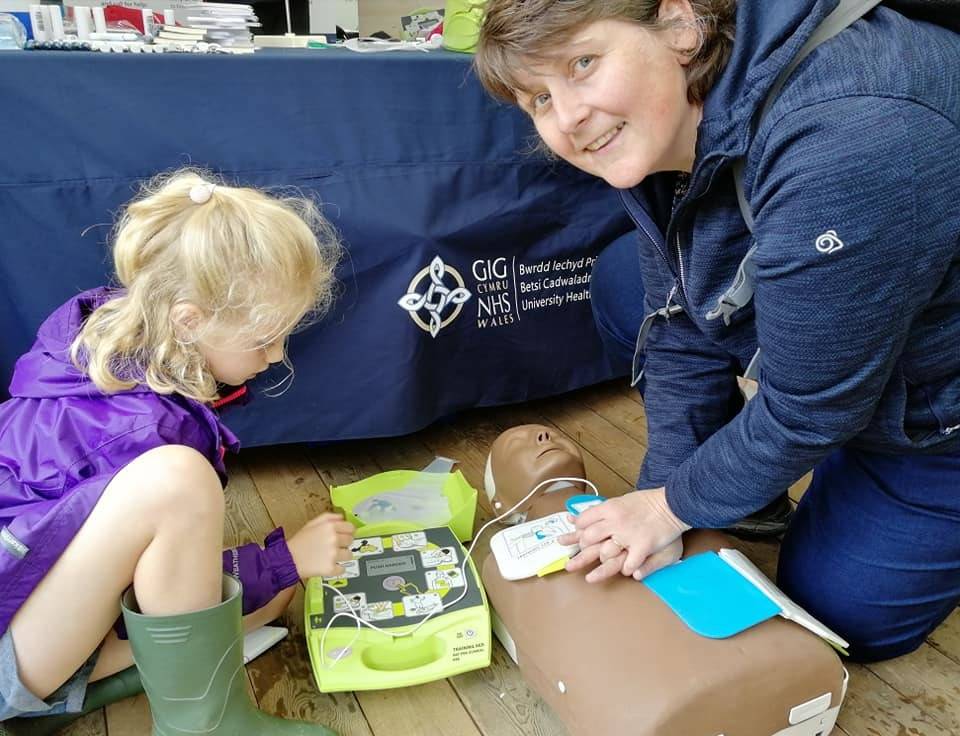 Julie Starling, BCUHB Advanced Arrhythmia Clinical Nurse Specialist and Project Manager, said: "A cardiac arrest is a condition in which the heart suddenly and unexpectedly stops beating due to a malfunction in the electrical system of the heart. A sudden cardiac arrest can happen to anyone, at any age, anytime, and anywhere.
"We know that CPR and the use of a defibrillator is the most powerful combination to save a life in this situation. Bystander CPR before the ambulance arrives can more than double the chance of survival and defibrillation within 3-5 minutes of collapse can result in survival rates as high as 70%."
Tomos Hughes, the North Wales Public Access Defibrillators (PADS), Officer, added: "The huge benefit of having this trailer is that we can reach people in rural communities, and deliver more life saving CPR training and education on the use of defibrillators.
"It's fully kitted out with all the equipment we need and we can take it pretty much anywhere. It will allow us to do roadshows across the region so that people can pop in to speak to us, ask questions and learn more about heart health, and get screened for conditions which can often go undetected."
Want to support Keep the Beats?
Text KTB to 70500 to give £5 now - Thank you!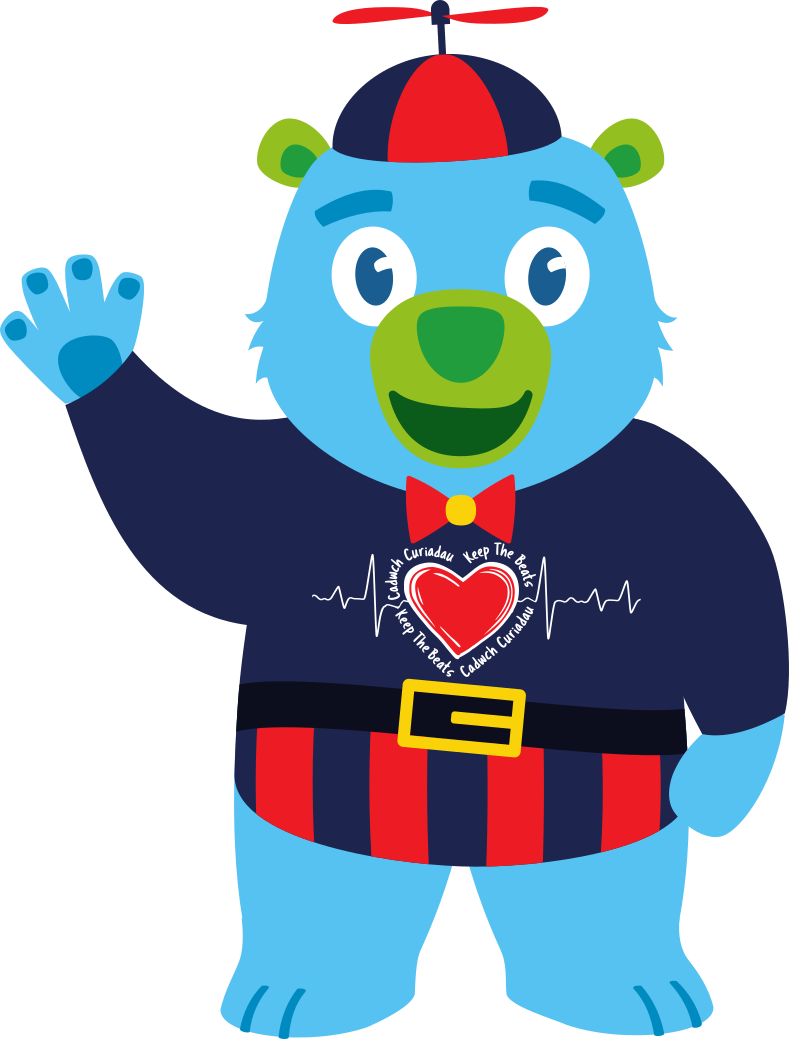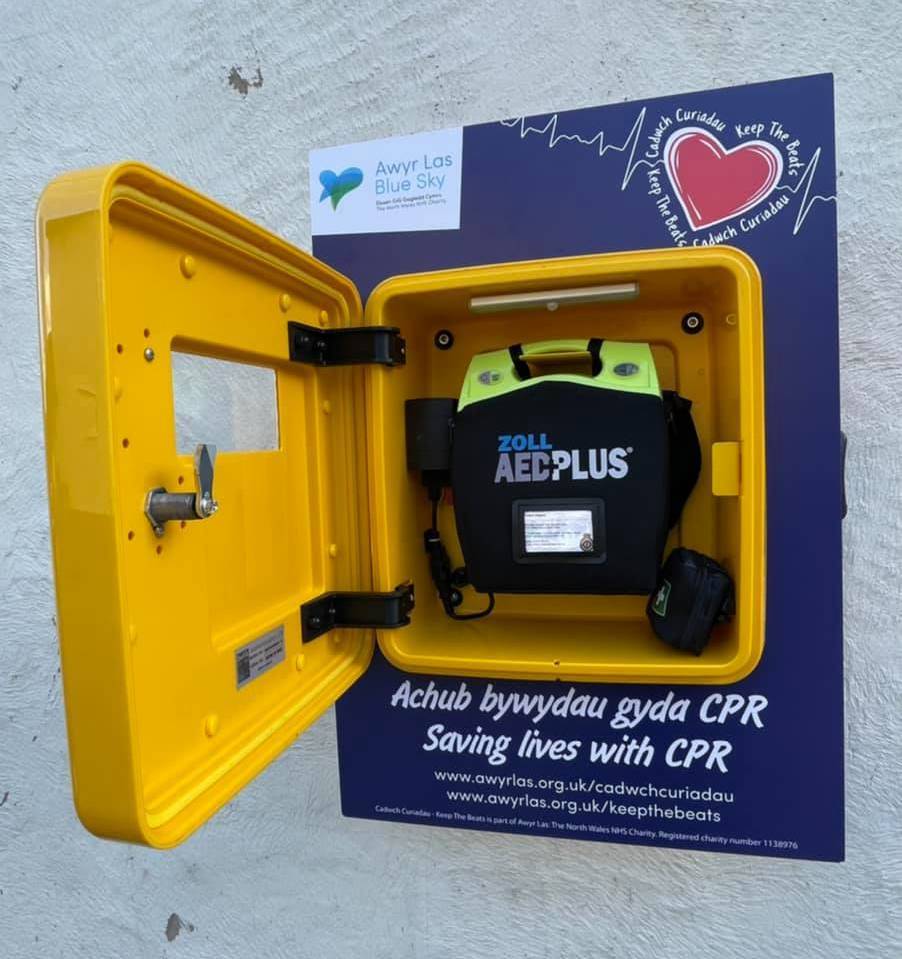 Ahead of the trailer launch, funding for five community defibrillators around Llyn Brenig and Llyn Alwen has been confirmed with support from Clocaenog Wind Farm.

Julie said: "There have been three cases of cardiac arrest at this popular destination over the past 12 months alone, so we're very pleased to be able to install defibrillators in the very near future.
"The summer months are always the busiest time in places like Llyn Brenig, which clearly means there's the potential for a higher number of cases and, unfortunately, fatalities. So the more defibrillators we can install out in the community and the more we can teach people how to use them and, crucially, how to carry out CPR, the more lives we can save."