Over the last 14 years Malcolm Pitts has raised thousands of pounds for Ysbyty Gwynedd
Inspired to undertake physical challenges by his late wife, Yvonne, Malcolm usually does a series of sponsored swims in May of each year, and a 60 to 80-mile bike challenge in June. However, because of the pandemic in 2020, he was unable to undertake his annual fundraising activities.
Determined to return to action after the third lockdown was lifted in spring 2021, Malcolm started training for a mammoth 600-mile bike challenge during April, with most rides undertaken in his local area. He successfully completed his 13th challenge and raised £1,200 for three units at Ysbyty Gwynedd. Half of the money raised went to Alaw Day Cancer Unit, who cared for and helped Yvonne to prolong her life for several years. The other 50% was split between Conwy ward and the Emergency Department.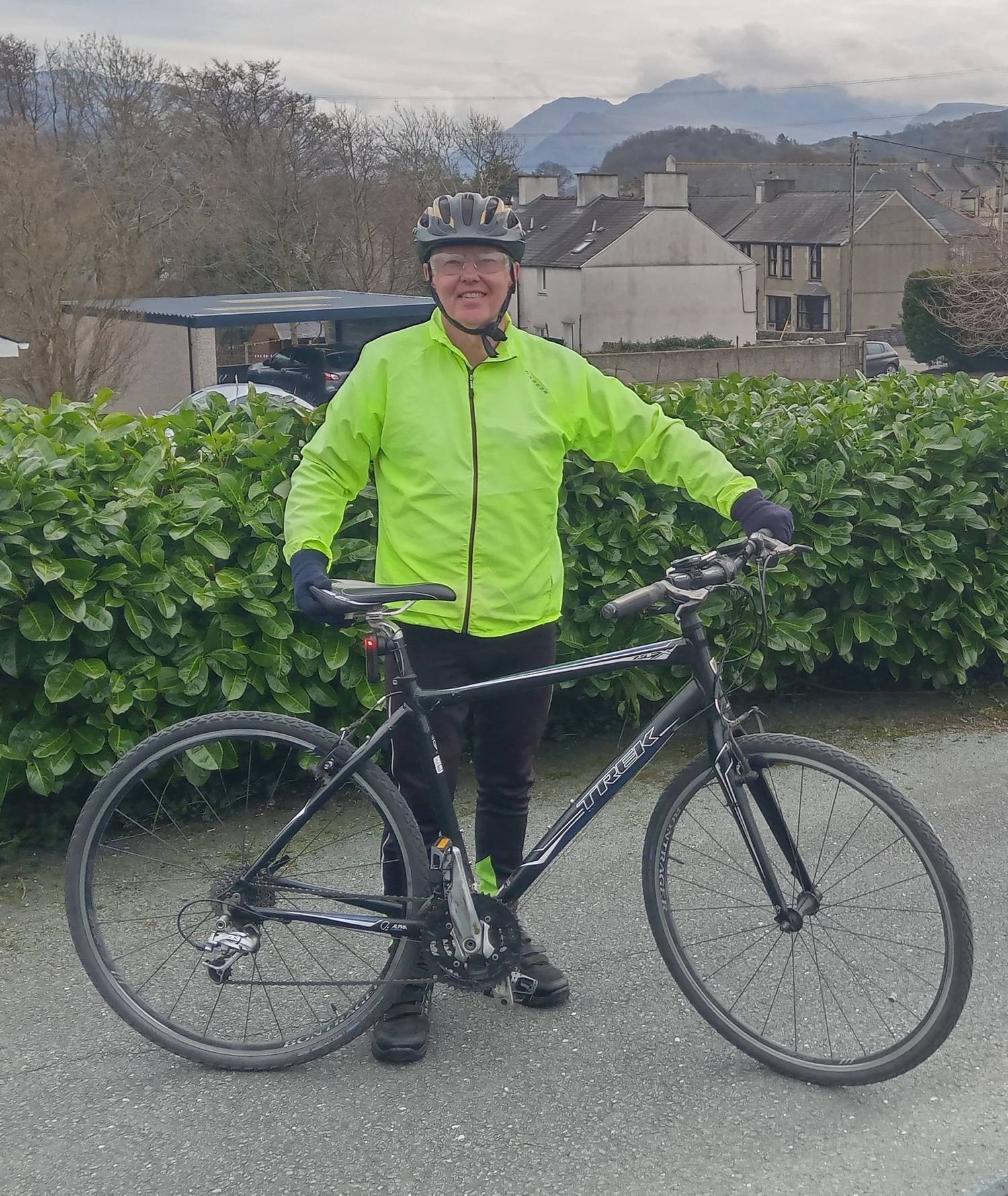 "Our priority must always be the brilliant Alaw Day Caner Unit" said Malcolm, "to raise awareness about the doctors and nurses, and to thank them for all the hard work they do during these hard times."
Our thanks go to Malcolm for raising a generous amount to Ysbyty Gwynedd and for continuing in his quest to support these units in memory of his wife.
Donate to Malcolm's challenge