Thousands raised for new sensory garden
The critical care team at Wrexham Maelor Hospital have raised an incredible £32,000 to develop a stunning sensory garden for patients and their families.
The team need to raise £50,000 to complete the garden, and then the architecturally designed area will provide a soothing and welcome respite from the more formal surroundings of the hospital.
Hard-working staff will also be able to sit in the specially designed garden during their breaks. The garden will be developed in what is, at present, a desolate, concrete square by the Intensive Therapy Unit (ITU) at Wrexham Maelor Hospital.
As well as featuring plants that will stimulate the senses such as sight, smell, touch and sound, the garden will feature seating areas and paths wide enough for an ITU bed.
The money raised so far has come from a variety of innovative fundraising events such as a bed push through the streets of Wrexham, a bucket collection at Wrexham Football Club, a variety of marathons, raffles and donations from kind-hearted former patients and their families. At present, the team on the unit have organised a virtual challenge where staff are walking around the world! It has already raised an impressive £900.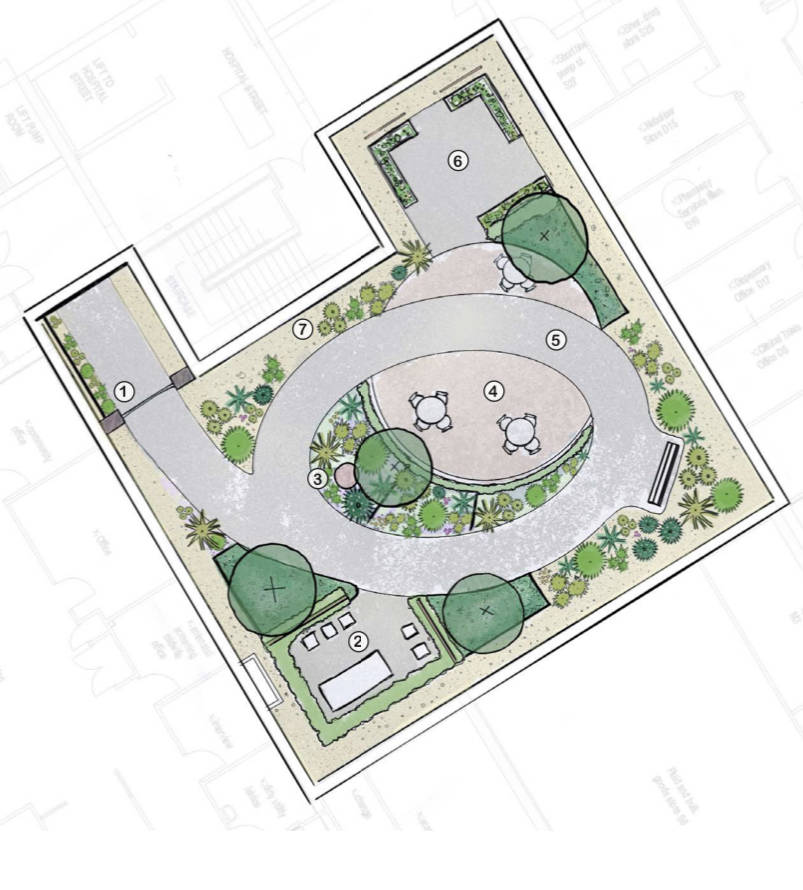 The idea behind the sensory garden came from Jayne Galante, Critical Care Sister, who has worked at Wrexham Maelor since 1993.
She and her team have been fundraising since 2018, and says they still have a way to go as she wants the best possible garden for her patients, their loved ones and her staff.
"I just feel a sensory garden would be a huge benefit to patients especially as some are here for such a long time and are deprived of any normality," said Jayne.
"Studies have shown that being in a garden and amongst nature improves psychological wellbeing of a patient.
She continued: "It also means there will be a lovely and suitable place for younger members of the family to go to, and for members of staff who may need to grab 10 minutes of headspace.
"Many times people who are coming to the end of their lives have asked to go outside for one last time, and at present there isn't anywhere suitable for them to go apart from the entrance to the hospital. Once this garden will be completed it will be a different story and obviously there will be privacy."
Jayne added: "I'd like to thank my team for supporting this initiative, I'm sure I've been driving them mad for the last few years and to all the people who have donated so far.
"Also it's brilliant the North Wales NHS Charity Awyr Las is behind us too-the dream is now soon to become a reality!"
Next year is the 75th anniversary of the NHS, so the team are determined to their £50,000 goals by the NHS' birthday on July 5th!
If you want to support the team in their fundraising, please click here.