Cardiac arrest survivor raises thousands for team that saved his life
Survival rates of at-home cardiac arrests are low, and for every minute that passes without CPR or defibrillation, the chance of survival will decrease even more.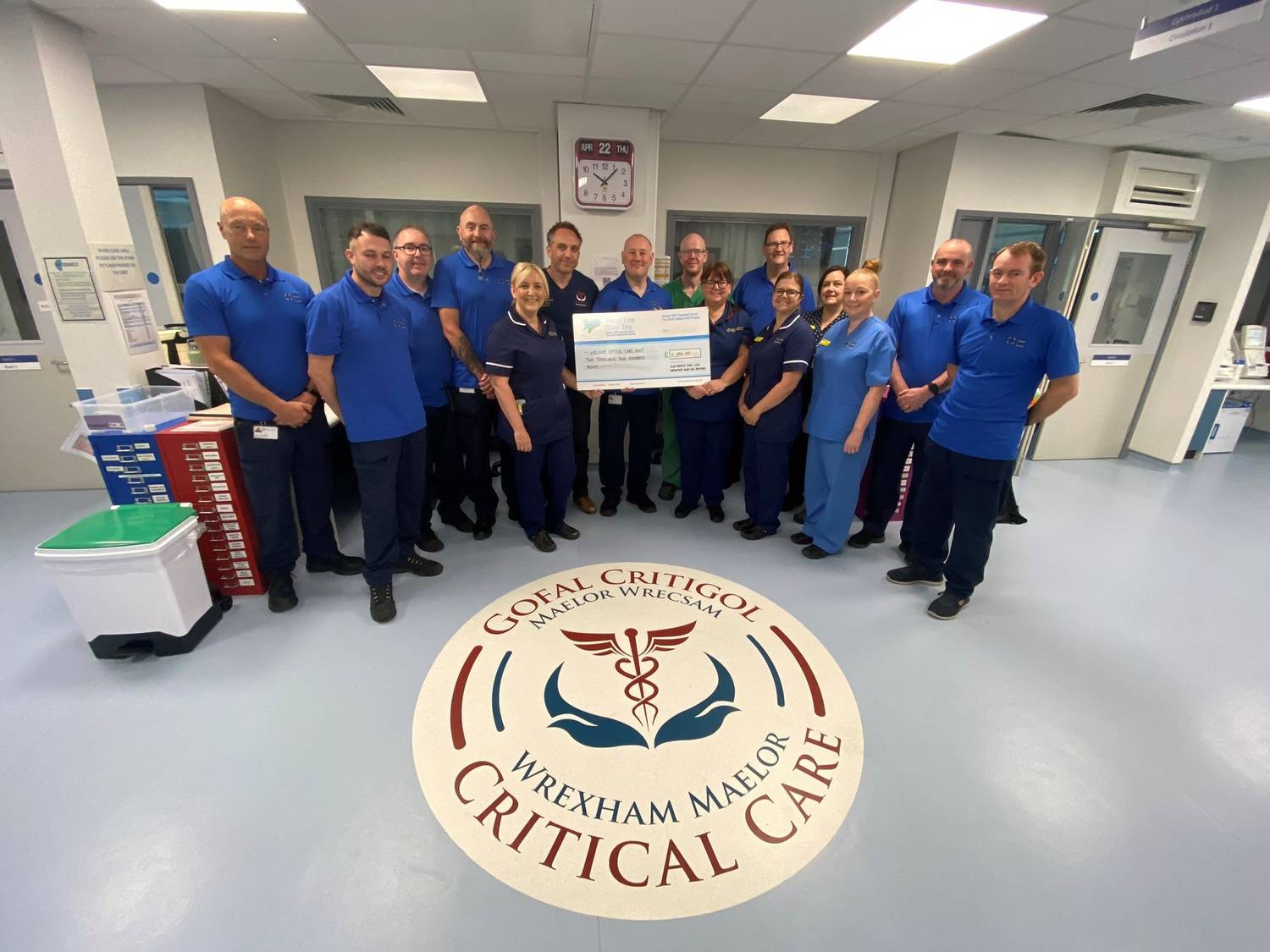 For Rob Pierce, CPR and defibrillation saved his life when he was at home 12 months ago and suffered a heart arrhythmia, sending him into a cardiac arrest.
Fortunately, Rob's wife was at home with him and performed CPR until paramedics arrived with a defibrillator. After 10 minutes, paramedics were able to restart Rob's heart and he was rushed to Wrexham Maelor's Critical Care Unit where he was placed into an induced coma.
Talking about his time in hospital, Rob, now a Porter at Wrexham Maelor, said: "My family and friends were uncertain on how I would recover from this, but with the help of the great Critical Care team, three days later I was brought out of the induced coma and given support with my breathing.
"My family were met with some of the best care and support for both the physical and emotional trauma you could ask for. I stayed in the Maelor for another two weeks before I was fitted with an ICD in my chest, and I was safe and well enough to go home."
Before suffering from the cardiac arrest, Rob was a self-employed plasterer of over 20 years but felt that a change was needed as everything was put into perspective for him. His family set up a GoFundMe page to help raise money for his recovery before Rob applied to become a Porter on the very wards he was treated on.
Almost six months to the day following his cardiac arrest, Rob started working on the very wards he had been lying on and working alongside the teams that looked after him. Rob is still receiving follow-up care from the incredible team in the form of follow-up calls, meetings and a rehabilitation programme.
To thank the Critical Care Unit for all of their care and support, Rob and his new colleagues in the Portering Team climbed Mount Snowdon and have raised over £2,200 that will go towards the new sensory garden and added extras for patients and their families.
"A group had been discussing climbing Snowdon and asked if I would like to go with them, it was quite a daunting thought at first, but after speaking to my cardiologist and rehab team, they assured me that I should have no limits to what I do and could see no reason why I couldn't join them.
"We all get to see how the Critical Care Unit is so important to both patients and their close family and friends who are dealing with the trauma of having their loved ones on the unit. It means a lot to me to give something back to the team who saved my life." Rob said.
To support the Critical Care Unit at Wrexham Maelor Hospital, please click here.