Julia & Giovanni's Lockdown Monopoly
Julia and Giovanni (16 and 11) have created a Lockdown version of Monopoly!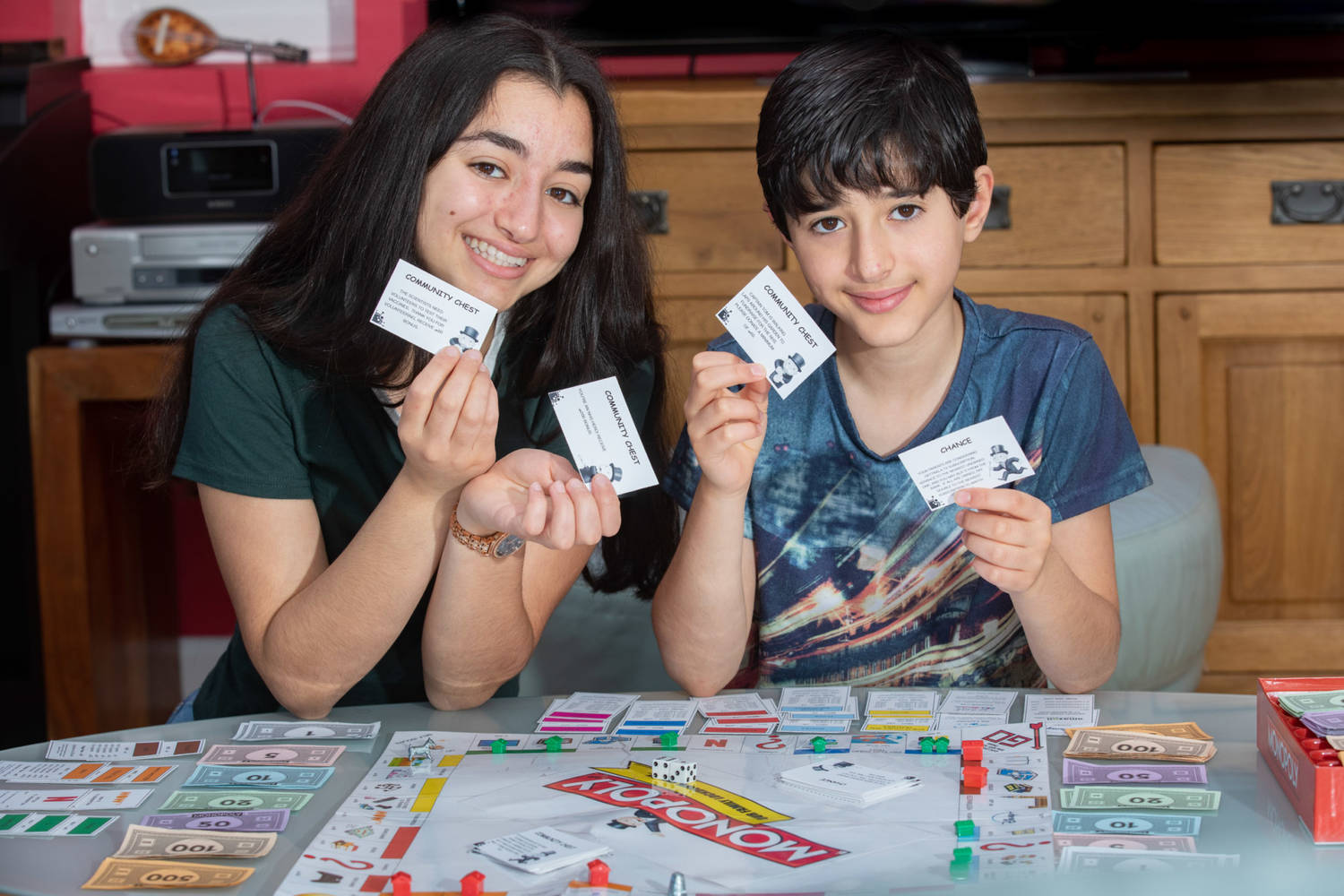 If you'd like to play their special re-imagined version of the classic family game, you can download your copy to print at home in return for a small donation towards Awyr Las.
Julia and Giovanni would like your help to raise money in aid of the Adolescent Mental Health Service.
Their version of the game includes:
The board
"Community Chest" cards
"Chance" cards
"Value" cards
All cards and the board are themed and are relevant to COVID-19, the NHS and their experience of lockdown.
Samples from the "Lockdown Monopoly" set
Total raised so far: £311
Donate here to get your DIY version of Lockdown Monopoly