This appeal has been started by a local family who want to help the most vulnerable that are affected by COVID-19 in North West Wales.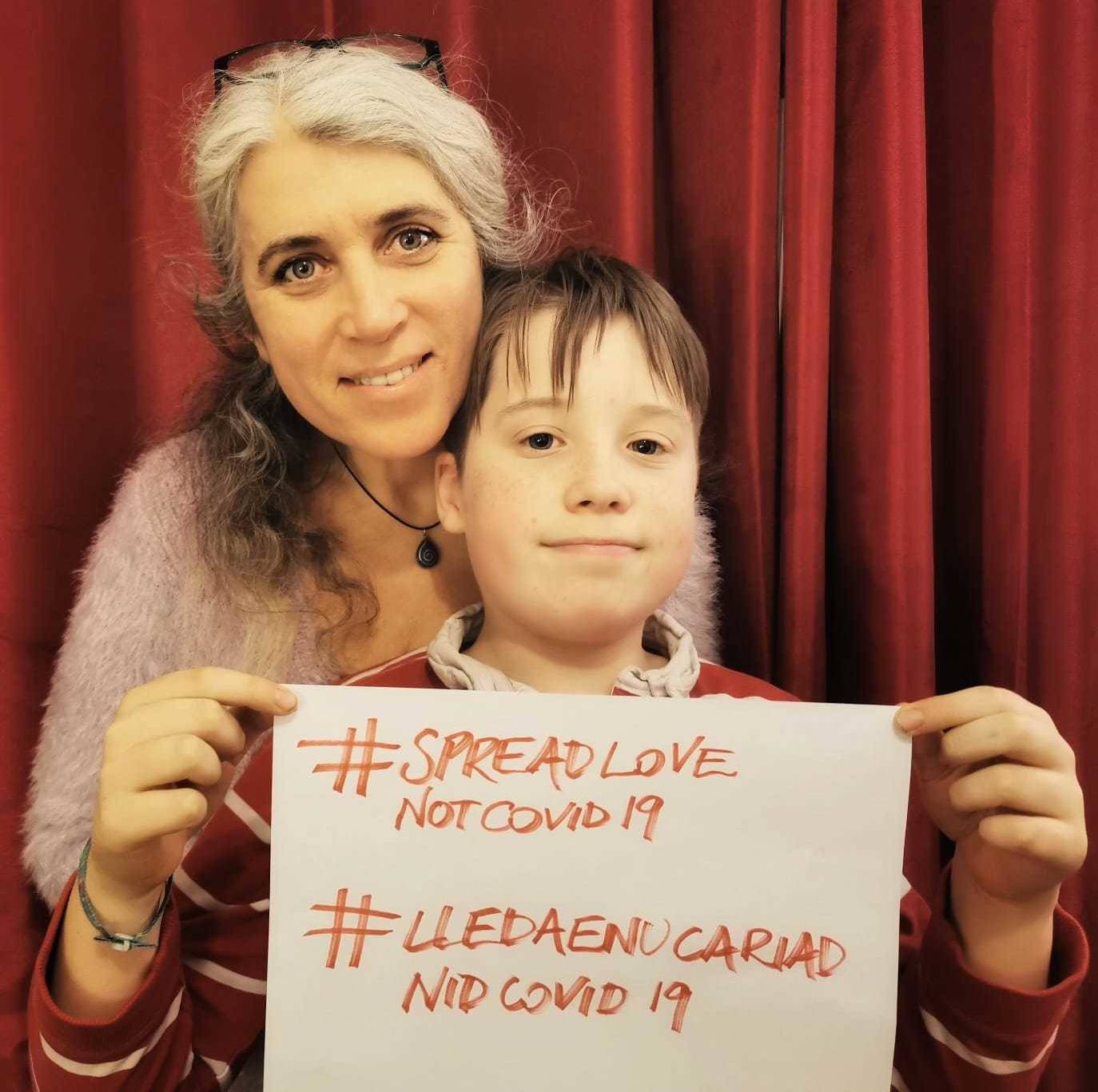 Hi, my name is Paola. I'm a mum, a daughter and a UK manufacturer.
As COVID-19 is starting to make itself felt amongst our community I am concerned, but I'm determined to be positive.
I want to change the rhetoric. Let's focus on 'many loved ones CAN be saved' rather than 'many loved ones will be lost'.
But we can only do this with proactive and urgent action. Now.
Whilst I am Welsh, I am originally from Italy. I have many loved ones still in the affected areas.
Through them, I have witnessed every day what is happening on the ground in Italy as the Coronavirus takes hold. One thing is incredibly clear: the pressure on the medical staff and facilities is huge.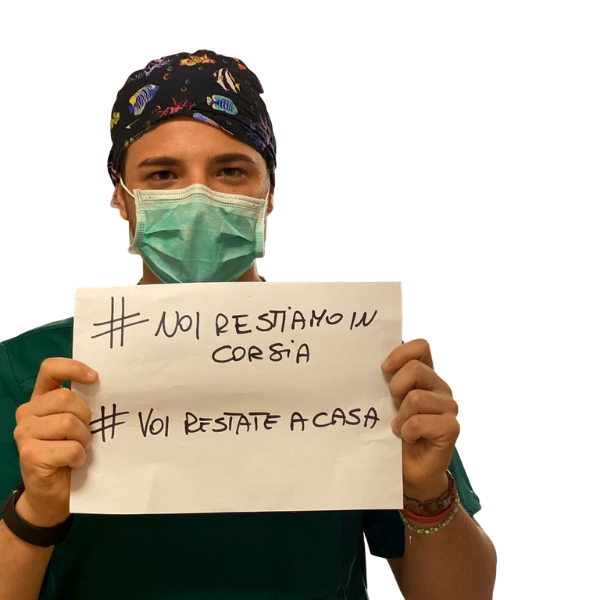 In the picture: Frontline medical staff in Italy dealing with the Coronavirus Outbreak. The sign reads "We will stay on the wards, you stay at home".
Whilst most of us will experience something very mild, for many this will be much more serious. A lot of us will get ill – and a lot of us will need treating. Either directly or indirectly, many of us will need the help of our amazing NHS and medical staff.
In Italy, before the Coronavirus pandemic began, they already had twice as many intensive care beds as the UK. Even these have not been enough for their smaller population. Ventilators have been in short supply. Doctors and nurses have been incredibly stretched.
Here in North Wales, we MUST prepare. It's not IF it happens, it's WHEN.
For our NHS to help us – WE will need to help them.
Let's give the frontline NHS Team the help they will need. We need to act. We cannot wait until it is too late. This is where you come in.
Whilst the government is putting huge resources into its COVID-19 plan, in order to make sure OUR local hospital can give the very best care, WE need to raise money.
Let's help Ysbyty Gwynedd's Intensive Care Team now, so they have the additional equipment and other extra resources they feel their patients will benefit from when they need them the most.
The money raised through this appeal will go directly to Ysbyty Gwynedd's Intensive Care Unit's Fund. The Doctors and Nurses - local professionals who understand what is most needed for our local communities, and who are aware of what the NHS is already doing - will decide how the money raised will be used to best benefit the most vulnerable in our local communities in North West Wales.
Katherine Evans, the Sister on Cybi Ward (ICU in Ysbyty Gwynedd) says:
"Acts of kindness and compassion like this really help the staff on the ward feel appreciated and valued. More importantly, the money raised will help us to give the very best care possible for our patients.

"Whilst the NHS is putting huge additional resource into our operations, these donations will greatly help us to provide the additional items and extra support needed that goes over and above what the NHS can provide. These donations will make a difference.
"We're all so grateful here on the ward. Thank you Paola and Ziggy and everyone who is so generously supporting this appeal."
The monies you give will not replace statutory funding - the money raised through this appeal will be used to fund ADDITIONAL items that go over and above what the NHS is providing.
Your donation could help save the life of a friend or a neighbour, and it will definitely help reduce the strain and improve the morale of a healthcare workforce that will be put under even more pressure than it already is.
PLEASE give generously and please spread the word.
We have a small window of opportunity to make a real difference – let's use this. Please help.
#togetherletsbeatthis #itwillallbeok #YGagainstCV #supportyourlocalNHS
Use the form below to donate.

Other ways to give
To send an SMS donation, just text "Awyr Las YGCV" to 70500 to give £5 instantly. You can do this multiple times to give more, up to a maximum of £30 per day (e.g. to give £30, send the same text 6 times).
You can send a cheque made payable to Awyr Las in the post to: Awyr Las, General Office, Ysbyty Gwynedd, Bangor, Gwynedd, LL57 2PW. Please include a note that says it's a donation for "Together Let's Beat This" and provide your full name and address.
You can also arrange to donate by Bank Transfer - please contact the Awyr Las Support Team on 01248 384 295 or awyrlas@wales.nhs.uk (Monday to Friday) or via Facebook out of hours.
Donate here