Building on the success of the 2014 #TeamIrfon swim which raised £4,000 for #TeamIrfon, the North West Wales cancer care fund, and the Castle to Castle swim in 2017 which raised a further £12,000 for #TeamIrfon, a Beaumaris Pier to Bangor Pier is now being organised on Saturday 7th September from 4pm.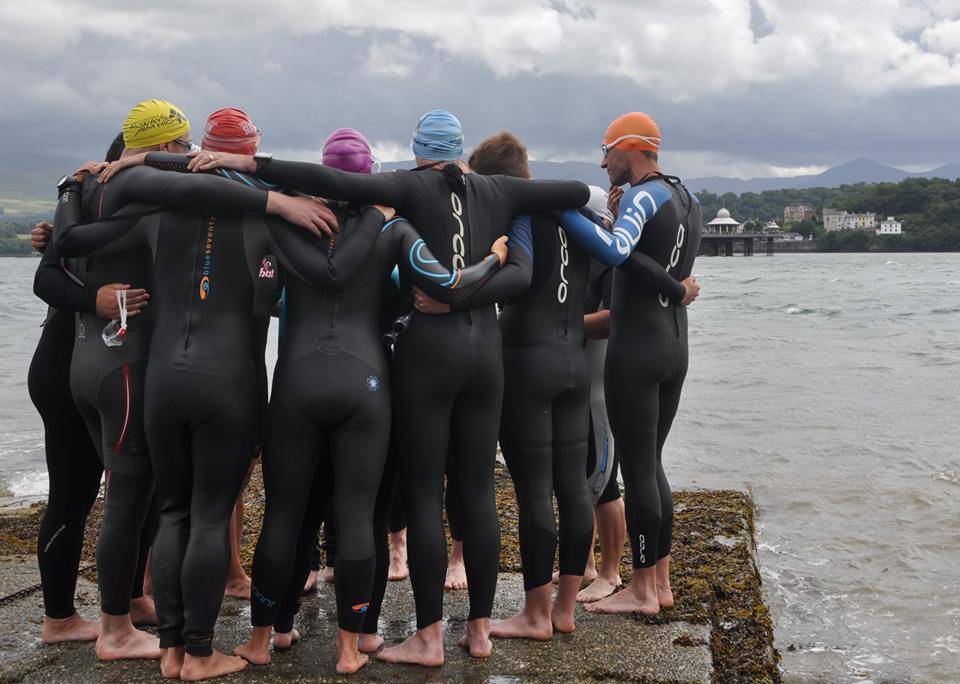 Mae'r digwyddiad hwn yn cael ei drefnu gan grŵp o wirfoddolwyr a drefnodd y gweithgaredd nofio blaenorol i #TeamIrfon gyda chymorth Duncan Gilroy o'r Seawake ym Mhorthaethwy.
Dim ond nofwyr abl iawn sydd wedi cael profiad o nofio dŵr agored ddylai nofio, ond gall unrhyw un gymryd rhan yn y gwaith o gefnogi'r nofwyr ar Bier Bangor a chymryd rhan yn y dathliadau ar ôl y nofio, fydd yn dilyn. Yn ogystal, gallwch gefnogi'r nofio mewn caiac môr, gan wneud y daith wrth ochr y nofwyr o Bier Biwmares i Bier Bangor.
Gofynnir i wylwyr ddod draw i Bier Bangor o 4pm ar ddydd Sadwrn 7fed o Fedi. Disgwylir i'r nofwyr gyrraedd Pier Bangor o 4:45pm ymlaen.
Rhaid i bob nofiwr a chaiaciwr gofrestru i fod yn rhan o'r digwyddiad hwn, a rhaid i bob un ohonynt gytuno â'r telerau a'r amodau er mwyn cymryd rhan. Rhaid i bob nofiwr dan 18 oed gael caniatâd rhieni i gymryd rhan yn y digwyddiad hwn.
Register to take part in the swim as a Swimmer or a Support Kayaker by completing this form.
Your support brightens patients' days, and in many cases it transforms patients' lives. We'd like to − very occasionally − contact you to let you know how your donations make a difference and share information about the charity and NHS events and new volunteering and fundraising initiatives. You're in control and you can choose how you want to be contacted: by email, text and phone or by post.
Charity communications are sent out to you by the Awyr Las Support Team.
You can always change the way we communicate with you at any time by contacting the Awyr Las Support Team - just email awyrlas@wales.nhs.uk or call 01248 384395. You can also be assured that we'll look after and use your data with the utmost care, and will never swap or sell it.